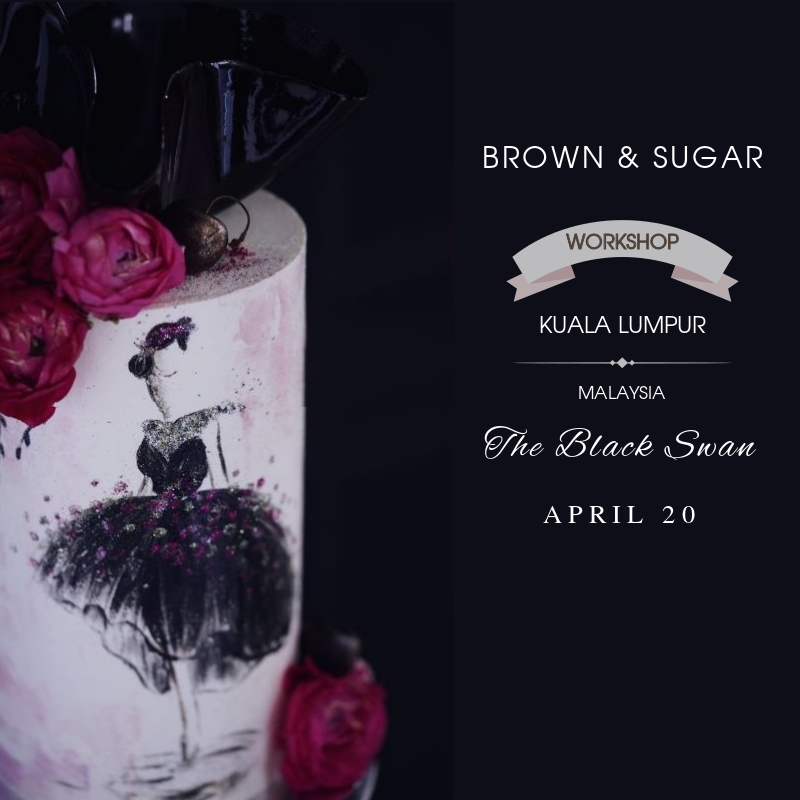 Info
DATE: Saturday, 20 April 2019
TIME: 10:00 am until 6:00 pm (please arrive 15 minutes prior)
SKILL LEVEL: Beginner
MAXIMUM STUDENTS: 6 pax
AGE : 18 years old & above
This is a cake decorations only workshops, with baking tutorial conduct by our founder herself, Syainim Ghazali & the team. This is a hands-on class in which you will learn various techniques in order to create your own Hand-painted Cake! You will be able to take your beautiful creations home to share with friends and family.
The Class
The class will cover:
CAKE DECORATIONS
• Cake designing & planning
• How to make a our secret buttercream recipe (specifically for painting)
• How to stack & layer a cake and fill around a cake
• How to render smooth buttercream and achieve edges on a round cake
• We will teach you how to colour your buttercream with the right technique
• Painting on the Buttercream (Practice make perfect)
• How to achieve the right shades, sub-tones & dusty tones
• Making The Isomalt (colouring, temperature & care tips)
• How to assemble all the decoration items, piping technique & flowers decorations onto a cake securely
• Many tips and tricks
We are so excited to share this with you! Come and join us!
Provided
The following will be provided:
B&S will be preparing all the ingredients, baking equipment and etc. throughout and for the workshop
Dress Code: Either white/pink/black 😉
Please wear comfortable and closed toe shoes.
Location
ADDRESS:
A-1-13, Apartment Sri Melor
Jalan UP 4/2, Ukay Perdana
68000 Ampang, Selangor
Malaysia
Payment
Total Fee: RM890
REFUND & CANCELLATION
* Please ensure that you are able to attend the above date as payment is non-refundable. However, the booking may be transferred to another name.
Facilities
Restrooms
Muslim Prayer Space