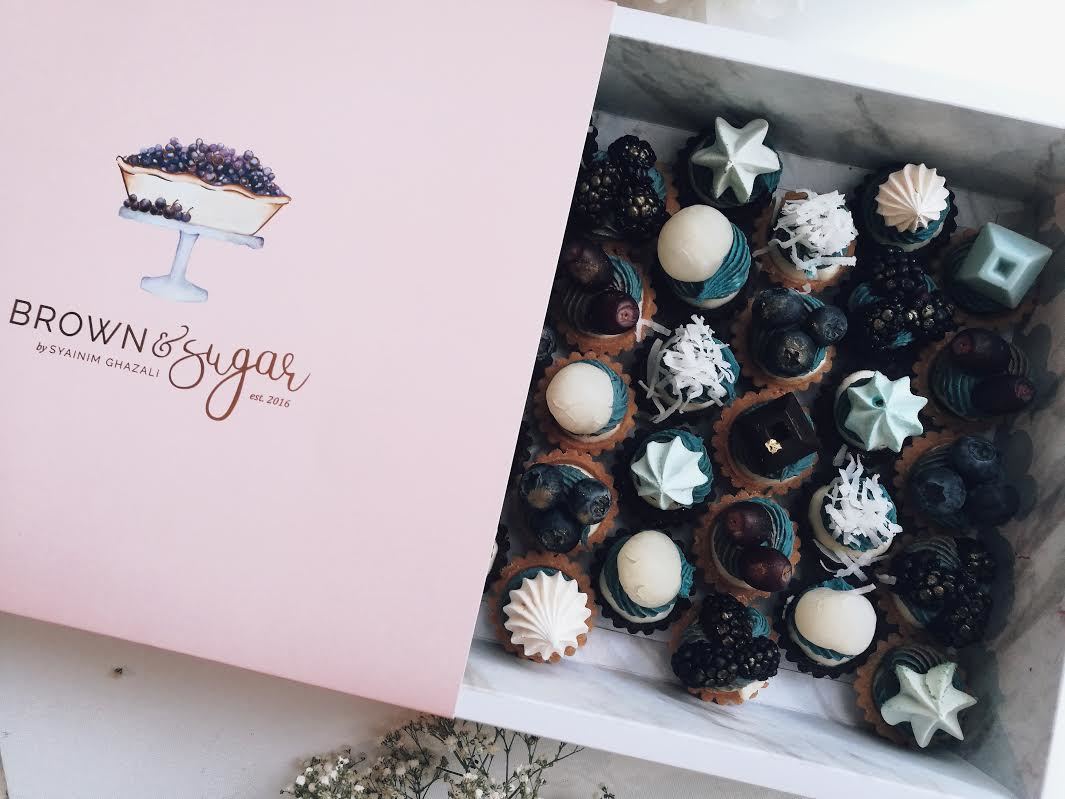 Description
In this box, you'll get to taste the tangy blueberry fillings coupled with sweet cream cheese in every bite of these babies. We also made sure that only premium quality cocoa and butter are used for the crust.
The line up for the topping is prettty awesome too, blueberry, blackberry, Longan, meringue kisses, chocolate pyramid, Hawaiian coconut, grapes, fig and edible flowers
As such, tart garnishes will change from time to time depending on their availability. Where a certain styling element is unavailable, Brown&Sugar will endeavour to replace the element with another to maintain the artistic integrity of the finished cake. None of our products will ever replicate or look identically
*The sample image here is in deep blue frosting colour as requested by our customer. The original tone will be lighter and less safe food colouring.
Quantity
30 pieces/box and comes with B&S signature pink marble box.
If you need an extra box (only), you can purchase at "Add-On" or click here http://www.brownandsugar.com.my/collections/add-ons
Care Instruction
Mini Cheese Tart taste their best at room temperature or slightly chilled - the cream cheese is soft, the frosting is creamy, and the shells are crunchy! Mini Cheese Tart will keep well for up to 3 days after purchase, though they do need a little special care! To preserve freshness, plastic wrap the bakery box or transfer to an airtight container.
Let it stand at room temperature for 20 to 30 minutes before serving.