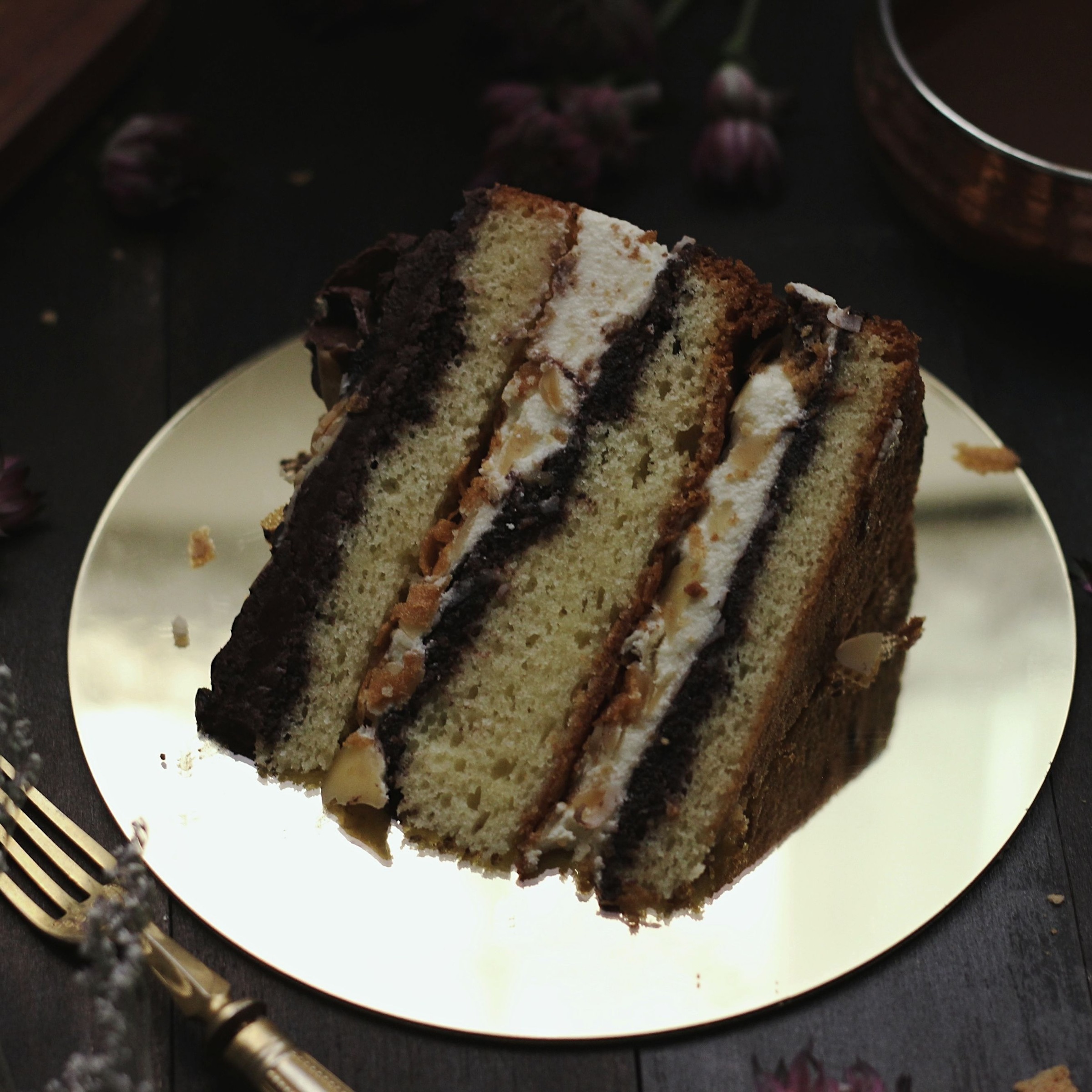 Merdeka Special - Slice of Cake : The Almond Joy
Description
AVAILABLE ONLY ON 31st AUG & 1st SEPT 2018
LIMITED QUANTITY AVAILABLE
B&S first ever selling a slice of cake!

The Almond Joy
Describes the Cake - Less Sweet & Nutty Taste + Moist + Chocolatey + Creamy Mousseline + Crunchy
This cake is created by stacking 3 layers of moist chocolate chip coconut cake coupled with 2 layers of decadent fillings. First, the cake need to shower with a hot chocolate water then spread with a thin layer of ganache, then layer with Creamy Mousseline and sprinkle with roasted almond flake.
Please note that all "Merdeka Special" only available on the certain date, you may choose ONLY the available date shown above, so any other date that you choose upon check-out is not countable.
Care Instruction
We recommend that you enjoy them on the day that you purchase them. To preserve freshness, plastic wrap the bakery box or transfer to an airtight container.
---