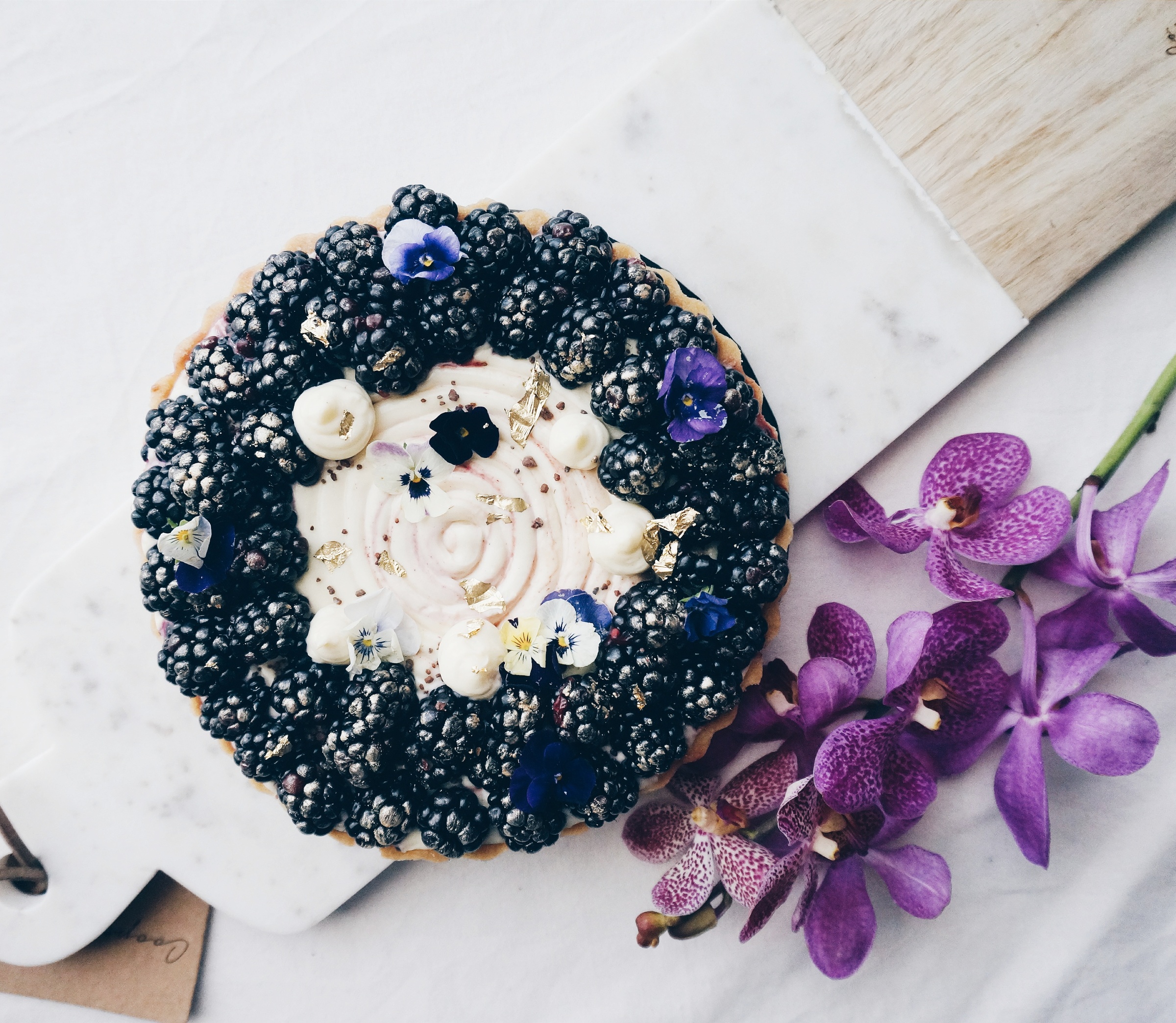 Tart: Honey Gold Blackberry
Description
Oozing over this honey and fresh berries cheese tart with original butter crust. This gorgeous thing then is decorated with juicy blackberry and splattered with some gold leaf to give it a touch of artsy finishing.
Sizing
5''/ Medium (feeds up to 3 pax)
8''/ Large (feeds up to 10-12 pax)
Care Instruction
B&S Signature Cheese Tart tastes the best at room temperature or slightly chilled - the creamcheese is soft, the frosting is creamy, and the shells are crunchy! The Cheesetart will keep well for up to 3 days after purchase, though they do need a little special care. To preserve freshness, plastic wrap the bakery box or transfer to an airtight container. Let it sit at room temperature for about 30 minutes before serving.
---