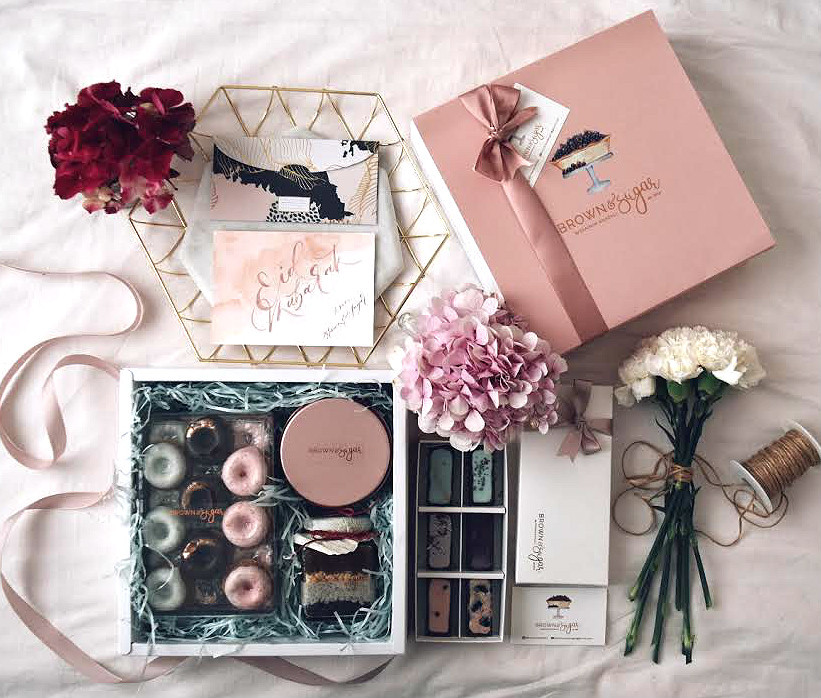 Description
You still haven't had your raya gift settled? Rest assured that we B&S, got your back! Know what's the best part? It has a shelf life of ONE month! Now tell us that isn't attractive.
Wanted to know what's inside our Raya Gift Pack? Click at the ''Quantity'' section above!
Quantity
All products below comes with our Pink Marble Box.
B&S Mini Donut Cookies
(18 pieces dipped with)
-Strawberry Chocolate
-Dark Chocolate
-White Chocolate
Cookie & Cream w Chocolate Hazelnut Crunch in Jar
Duo Love Cookies
(24 pieces)
B&S Chocolate Praline
- Chocolate Hazelnut
- Chocolate Salted Caramel
- Cookies & Cream
B&S Sampul Raya
Raya Wish Card